Kayaking the Sarasota Mangrove Tunnels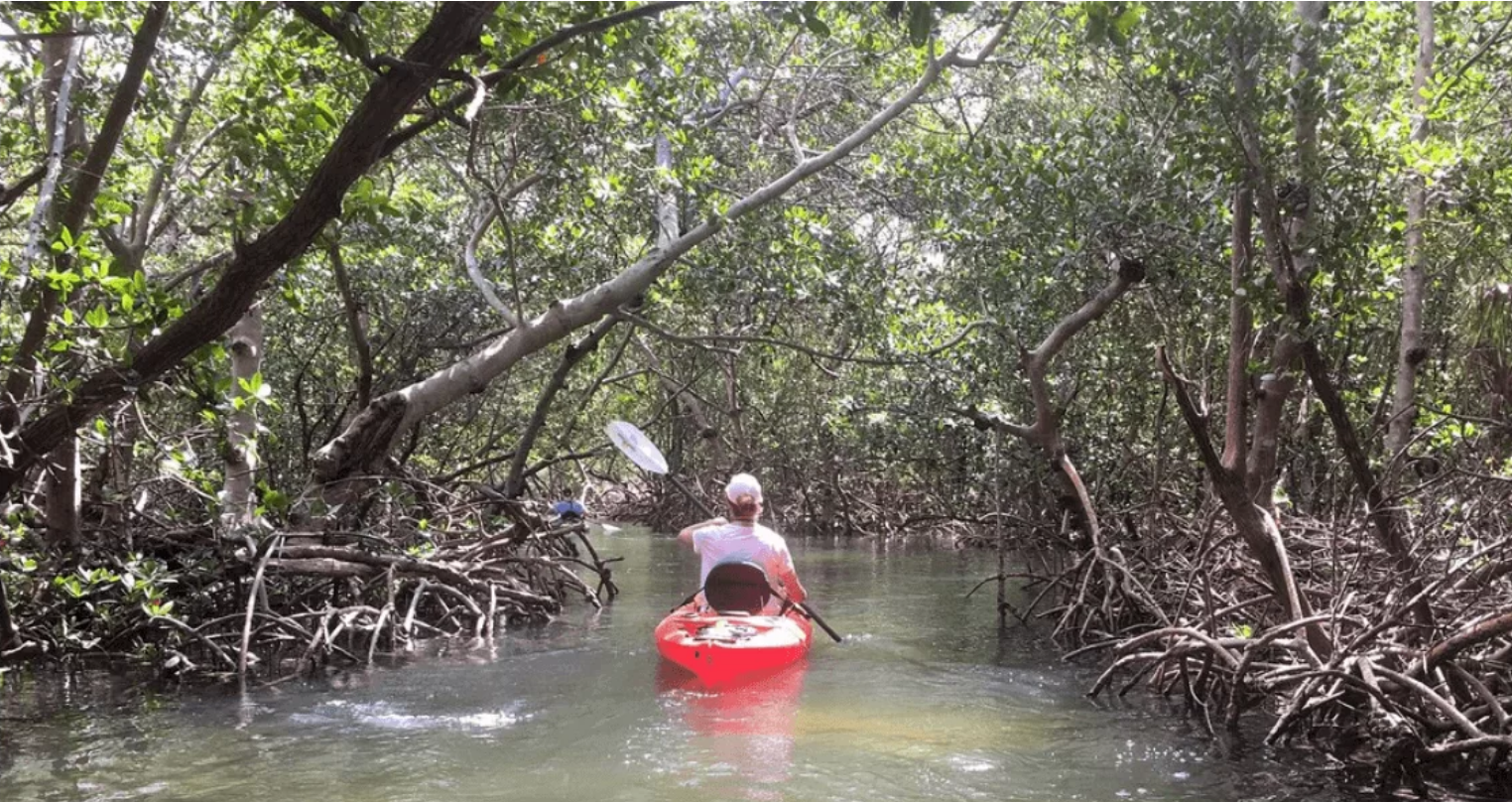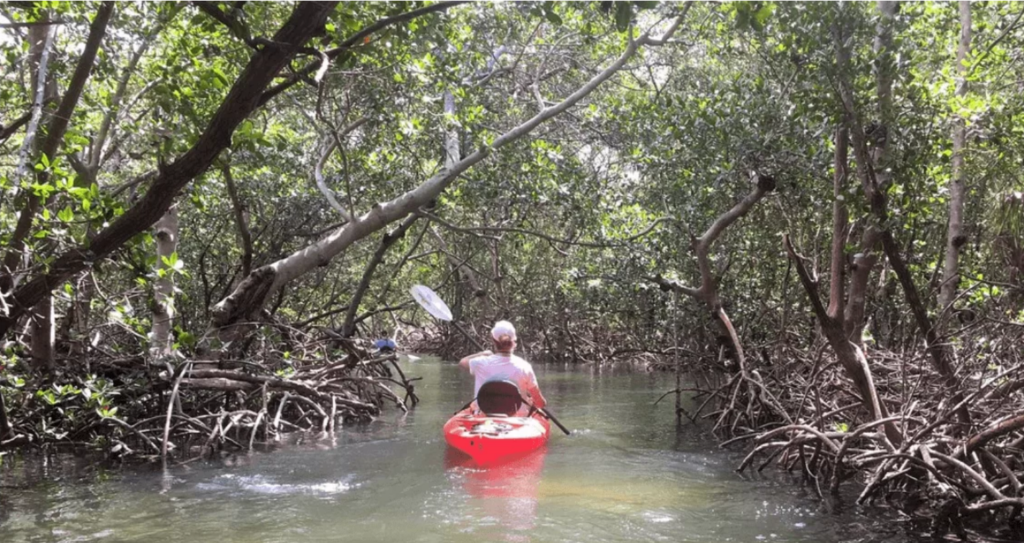 Kayaking the Sarasota mangrove tunnels is a magical experience. The shaded canopies offered by the mangrove tunnels provide respite from the Florida summer sun, and the way the light plays off the mangrove roots, water, and greenery is breathtaking.

Can a beginner kayak Little Sarasota Bay?
We have been taking kayak tours out on Little Sarasota Bay for over a decade, and we get customers with all levels of kayak experience – from expert to total beginner. If you are new to kayaking, understand that we only use Ocean Kayaks. They are very stable, and kayaking is not incredibly strenuous (unless you choose it to be).

We demonstrate how to hold your paddle, how to paddle, and how to paddle in a tandem kayak. Our guides are incredibly knowledgeable and experienced, and much of the time, you are in water that is 2 feet deep. Kayaking is a great way to get out on the water, and beginners find it much easier than they imagined.
Will I see a manatee while kayaking?
One of the most exciting things about kayaking the Sarasota mangrove tunnels on Lido Key is the opportunity to view manatees in their natural habitat. Manatees feed on sea grass, and Little Sarasota Bay off of Lido Key is a prime source for it. At Sea Life Kayak, we never promise you will see manatee up close because we do not control nature, but our guides are experienced and know the habits of the manatee. You have a much better chance of seeing them if you're on a tour with an experienced guide. We also regularly see dolphins and all sorts of marine life and seabirds.
How long is the kayak tour?
Our tours are at 9:30 am and 1:30 pm and lasts approximately 2 hours. (Book here) During high season in the winter months, we often offer a 3:30 pm tour, and we can do private tours for groups of 10. You can also rent kayaks and do a self-guided tour, but we highly recommend a guided tour if it's your first time out in Little Sarasota Bay.
Are there alligators in Little Sarasota Bay?
If you're wondering if there are alligators in the waters where we kayak, you are not alone. We get this question a lot. Although it is physically possible for an alligator to live in salt water for a limited amount of time, they don't like it. We have never seen an alligator in all of our years kayaking Sarasota.
If you have any other questions about kayaking in Sarasota and the mangrove tunnels, give us a shout at 941 400-2740 and we'll answer them, or book your kayak tour online here.