Exploring the Lido Key Mangrove Tunnels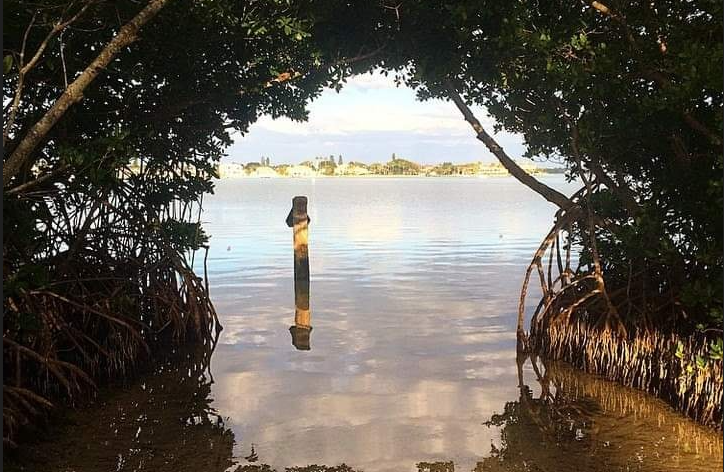 The Lido Key mangrove tunnels are a hidden natural wonder and an underrated outdoor adventure in the Sarasota area. From kayaking to walking, the mangroves offer visitors a chance to experience the beauty of nature up close and personal. Whether you're looking for a peaceful day trip or an exciting afternoon activity, the Lido Key mangrove tunnels have something for everyone. Let's take a closer look at this unique Sarasota gem!
The mangrove tunnels themselves play host to many different species of small fish and other sea life, providing a safe haven away from large open waters which could be susceptible to predators. It has been concluded that man's hand in creating these mangrove tunnels over one hundred years ago has had a lasting effect both on the environment and other wildlife around them. For centuries, they have proven to be a reliable source of refuge for those who need it most!
Exploring the Waterways by Kayak
The best way to explore the mangrove tunnels is by kayak. Don't worry if you don't own one; you can easily rent one from local businesses like Sea Life Kayak Adventures – we've been taking visitors out on guided tours of the mangrove tunnels for more than a decade. Our guides are experienced kayakers and knowledgeable about local marine life. You'll paddle through winding waterways that lead deep into lush mangroves. As you navigate these narrow passages, keep an eye out for birds and other wildlife that call these waters home. It's also important to remember that while the waters may be calm on top, they are home to an entire ecosystem of marine life beneath the surface, so be sure to pay attention when paddling. Don't worry – our guides will point out things you don't know to look for.
Walking Through Nature
After seeing the tunnels from the water, there are still plenty of ways to explore the Lido Key mangrove tunnels on foot. Several parks around Sarasota provide easy access points for walking trails through the mangroves or even guided tours with experienced professionals who can introduce you to some of nature's most amazing creatures. Parks include South Lido Park and Centennial Park on Longboat Key, where visitors can admire spectacular sunset views as they traverse boardwalks through dense foliage and spot wildlife such as dolphins and sea turtles along the way. Additionally, you can often find parking nearby each park entrance if needed.
The Uniqueness of the Lido Key Mangrove Tunnels
Whether by land or sea, exploring the Lido Key Mangrove Tunnels is an unforgettable experience for tourists and vacationers alike. With its winding waterways filled with wildlife and stunning sunsets over lush vegetation, this unassuming location is truly a hidden gem in Sarasota County, Florida – one not soon forgotten! So pack your bags, grab your kayaks (or just your shoes!), and get ready for an incredible journey through some of Florida's finest natural wonders!

You can book a tour with Sea Life Kayak Adventures here or by calling us at 941-400-2740.